COMBAT Acknowledgments
"Propinquity has made us associates. Liability has made us partners, and necessity has made us allies. History has made us comrades, and sympathy has made us friends. Those whom fate has accidentally joined together in common cause, let no man put asunder."
paraphrase of 17 May 1961 address to the Canadian Parliament by John Fitzgerald Kennedy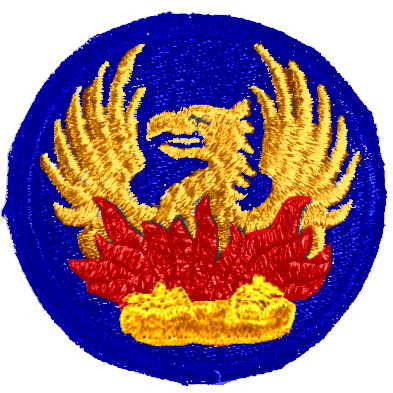 Preparations for the publication of COMBAT magazine were enabled by vocational-rehabilitation training provided under Chapter 31 CFR by the U.S. Department of Veterans Affairs (VA); under the ægis of the Veterans' Preference Act of 1944, the Veterans' Education and Training Amendments of 1950, the Veterans' Readjustment Assistance Act of 1952, the Veterans' Readjustment Benefits Act of 1966, the Veterans Pension and Readjustment Assistance Act of 1967, the Veterans' Education and Training Amendments Act of 1970, the Veterans' Employment and Readjustment Act of 1972, the Veterans' Job Training Act, the Vietnam-Era Veterans Readjustment Act of 1974, the Veterans' Education and Rehabilitation Equalization Amendments Act of 1974, the Veterans' Education and Employment Assistance Act of 1976, the Veterans' Rehabilitation and Education Amendments of 1980, the Veterans' Health Care, Training, and Small Business Loan Act of 1981, the Veterans' Small Business Loan Act of 1981, the Veterans' Educational Assistance Act of 1984, the Veterans' Employment, Training, and Counseling Amendments of 1988, the Veterans Education and Employment Amendments of 1989, the Veterans' Educational Assistance Amendments of 1991, the Rehabilitation and Betterment Act of 1949, the Vocational Rehabilitation Act of 1950, the Vocational Rehabilitation Amendments of 1954, of 1965, of 1967, of 1968, the Federal Higher Education Act of 1965, the Rehabilitation Act of 1973, the Rehabilitation Act Amendments of 1974, the Rehabilitation Act Extension of 1976, the Rehabilitation Act Amendments of 1978, of 1984, of 1986, of 1991, of 1992, of 1993, the Equal Employment Opportunity Act of 1972, the Job Training Partnership Act, the Americans with Disabilities Act of 1990, the Civil Rights Act of 1964, and the Civil Rights Act of 1991.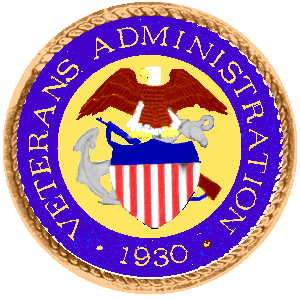 "... some of the most valuable work needed by civilization is essentially non-remunerative in its character, and of course the people who do this work should in large part be drawn from those to whom remuneration is an object of indifference."
by Theodore Roosevelt ["Citizenship in a Republic" address on 23 April 1910 at the University of Paris, Sorbonne]
The staff wishes to gratefully recognize the following persons, who have contributed in myriad ways to the creation of this project, or who have facilitated the existence of COMBAT magazine: Zoltan J. Acs, Glenn A. Adams, Kyle E. Almond, Tracy Alton, Bob Andrews, Tony Annoreno, Elizabeth Ashtree, Jonathan Avila, James L. Baker, Christopher S. Baldwin, Geoffrey T. Barker, Raymond R. Battreall, Austin Bay, Stuart A. Beckley, Bill Bell, Charles L. Berg, Janice Bickham, Ngo Nhu Binh, Douglas S. Blaufarb, Roy H. Boehm, Linda Bowles, Ray A. Bows, Richard B. Boyle III, John R Brookshire, J. Page Browning, Luther G.H. Brubaker, Miriam R. Brubaker, J. Thomas Burch Jr, Richard R. Burns, Donna B. Calvert, Virginia Carruthers, John F. Cassidy, Bruce K. Caulkins, Patrick J. Chachulski, Rex Cherry, Rebecca Childers, David Choate, Duane Christianson, Jill J. Christensen, Bill Clark, Judd L. Clemens, Hulon D. Clowers, Paul Combs, Catherine Connor-Lips, James T. Coolican, Bonnie L. Cooper, Cesar C. Coronado, B. Keith Cossey, Gerald L. Crews, Christopher Crawley, Jeff Crowell, Henry F. Dagenais, Jack L. Daniel, Tommy Daniels, Charles H. "Hamster" Davis, Jack C. DeBoer Jr, Joe S. Deer, Bill DelAune, John M. DelVecchio, Louis DiPonziano, James C. Donahue, Ed Edman, Devon Edrington, George Egli, Michael Enright, Hal S. Feldman, Ryan A. Forbus, Marlene Forsythe, Brett Fowlkes, Geoffrey E. Fullen, Patricia Gadbaugh, Terry L. Garrett, Robert F. Gilbert, Buck Gillespie, Michael N. George, David L. Grieger, Gladys Gruber, George Hadeler, Rachael L. Hamm, Phyllis A. Hankins, Diana Hastings, Joe Hennessey, Anthony B. Herbert. Steven D. Herberth, David L. "Pappy" Hicks, Kenneth Hirschberg, Kevin L. Hoffman, Lorrie L. Hoffman, Michael Hoffman, Mary E. Hogue, Matthew W. Huffman, Robert "Deacon" Indermuehle, Kenneth C. Jacobsen, Carlos Jaramillo Jr, James "J.P." Jarvis, Larry P. Kammholz, Jane Keller, Clement V. Kelly Jr, Owen P. Kelly, Garrett D. Kennedy, Ralph Keyes, Jisoo Kim, Bill Kluge, Bernard C. Kohlberg, Kok Ksor, David J. Ladouceur, Larry Lapelle, John James Laurie, William S. Laurie, Doug Lee, Chet Lewis, Gordon Lewis, G. Gordon Liddy, Michael C. Little, Robert G. Livingston, William V. Loder, Roy S. Lombardo Jr, Kenneth P. Lord, Michael F. "Max" Lund, Brendon "Ben" Lyons, John Malamazian, Robert Mandelstam, Charles Manning, David P. Marion, Terry L. Matheny, Grant A. McClure, Mark McDonald, Denis P. McGowan, Charles G. McMahon, W. Michael McMunn, Edward P. Metzner, Lewis L. Millett, John J. Molloy Jr, Edward T. "Butch" Monsoor, Gary D. Moore, Jessie G. Morrison, Laura L. Moyers, Benjamin N. Myers, Milton Olazagasti, P.J. O'Rourke, Ray Ortega, John Paganelli, Robert A. Patrikios, William T. Pelletier, Michelle Peng, Don Phillips, Jim Phillips, Franklin Pierce, Marshall Pierce, Daniel Popa, Nicholas Proffitt, Harry F. Pugh, Curtis R. Rich, Nay Rong, Avery Rosen, Roy C. Russell III, Harvey W. Saal, Cynthia B. Sanders, Al Santoli, Clayton S. Scott, William E. Shaw, William R. Shealy, John K. Singlaub, Larry Sinsabaugh, Trent D. Sites, Terry E. Smith, Sam Sogi, Beth Staas, Erik S. Stone, Scott C.S. "TaiPan" Stone, Donald R. Strobaugh, Harry G. Summers Jr, Tracy L. Sunderlage, Ian D.W. Sutherland, MacAlan Thompson, Charles C. Thurmond, Terry T. Turner, John B. Tyndall, Kelly Allen Vinal, James M. Vincent, Ralph Voelker, Dennis Walker, Grey Webb, Lindsey Weiss, Gene Wilburn, Arliss E. Willhite, Russell C. Williams, Sherman P. "Pat" Wilson, Betsy Yarrison, Wayne Zurl.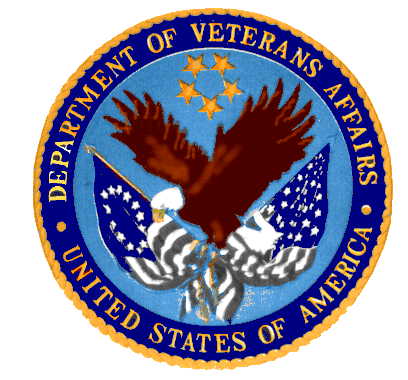 "Failure, then, failure! so the world stamps us at every turn. We strew it with our blunders, our misdeeds, our lost opportunities, with all the memorials of our inadequacy to our vocation. And with what a damning emphasis does it then blot us out! No easy fine, no mere apology or formal expiation, will satisfy the world's demands, but every pound of flesh exacted is soaked with all its blood. The subtlest forms of suffering known to man are connected with the poisonous humiliations incidental to these results."
by William James [The Varieties of Religious Experience (1902)]
---