---

Fort Blakeley
the Last Major Battle of the Civil War


---
History generally records the end of the Civil War as occurring at Appomattox on 9 April 1865, when Robert E. Lee offered his sword to Ulysses Grant. This probably happened for various reasons. Most Civil War battles were fought in Virginia, and surely, the Grant versus Lee was the most famous rivalry of the conflict. Also, many assumed that if the unconquerable Lee could be conquered, this would be the signal for all combatants to lay down their arms. But news traveled slowly during the Civil War, and while Confederate soldiers in the east were stacking their arms, four thousand of their comrades in what was called the war in the west, were preparing for battle in a place called Fort Blakeley, Alabama.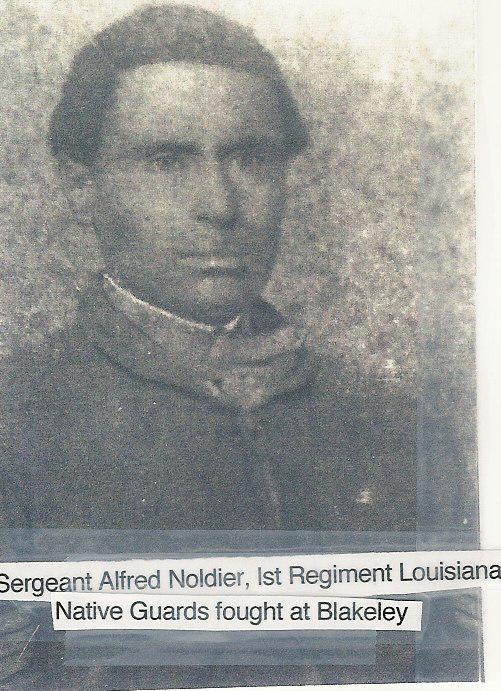 The Battle of Fort Blakeley was actually the final chapter in the battle for Mobile, considered by the Union to be the best fortified city in the Confederacy; protected by a series of redoubts and forts. But in the Battle of Mobile Bay in August of 1864, three of the major forts, Morgan, Gaines and Powell had been captured by Union forces, effectively blockading Mobile Bay and making it impossible for the South to get anything into Mobile by sea.
It was theorized that with eight thousand men , the city of Mobile could now be taken. But because of fierce combat in other areas these troops were not available. The capture of Mobile would have to wait.
By March of 1865, forty-five thousand Union soldiers were poised to take the two remaining forts, Spanish Fort and Fort Blakeley, protecting Mobile. While both were identified as forts, suggesting walls to be scaled or destroyed, they were actually a system of defenses, manned by a total of only nine thousand Confederates. On 27 March 1865, the Union commander, General Edward E.R.S. Canby, decided to lay siege to the two forts. Spanish Fort then fell on 8 April.
The troops on either side of this conflict are a story in themselves. By the end of the Civil War, ten percent of all Union troops were African-American or United States Colored Troops (USCT), and on 9 April 1865, at Fort Blakeley, somewhere between six and nine thousand of these soldiers participated.
One of the black regiments, the 73rd USCT was from Louisiana, and originally all of its members were Freedman from the New Orleans area. They were land owners, and some were even slave owners, who in the beginning had decided to fight for the South. But when they realized the southern hierarchy was using them as a propaganda tool and had no intention of letting them fight; they offered their services to Union General Benjamin Butler when the Yankees took New Orleans after the southern army evacuated the city.
General Butler welcomed the Native Guard enthusiastically, now considering them his own propaganda coup. How could the south complain about arming blacks when the South had shown they didn't want their black soldiers fighting for them? He further stated that Officers in the 73rd would keep their commissions and would now be officers in the Union army. Butler wired Secretary of War Stanton, and the native Guards were mustered into the Union army on 27 September 1862, their ranks having been swelled by escaped slaves from Louisiana.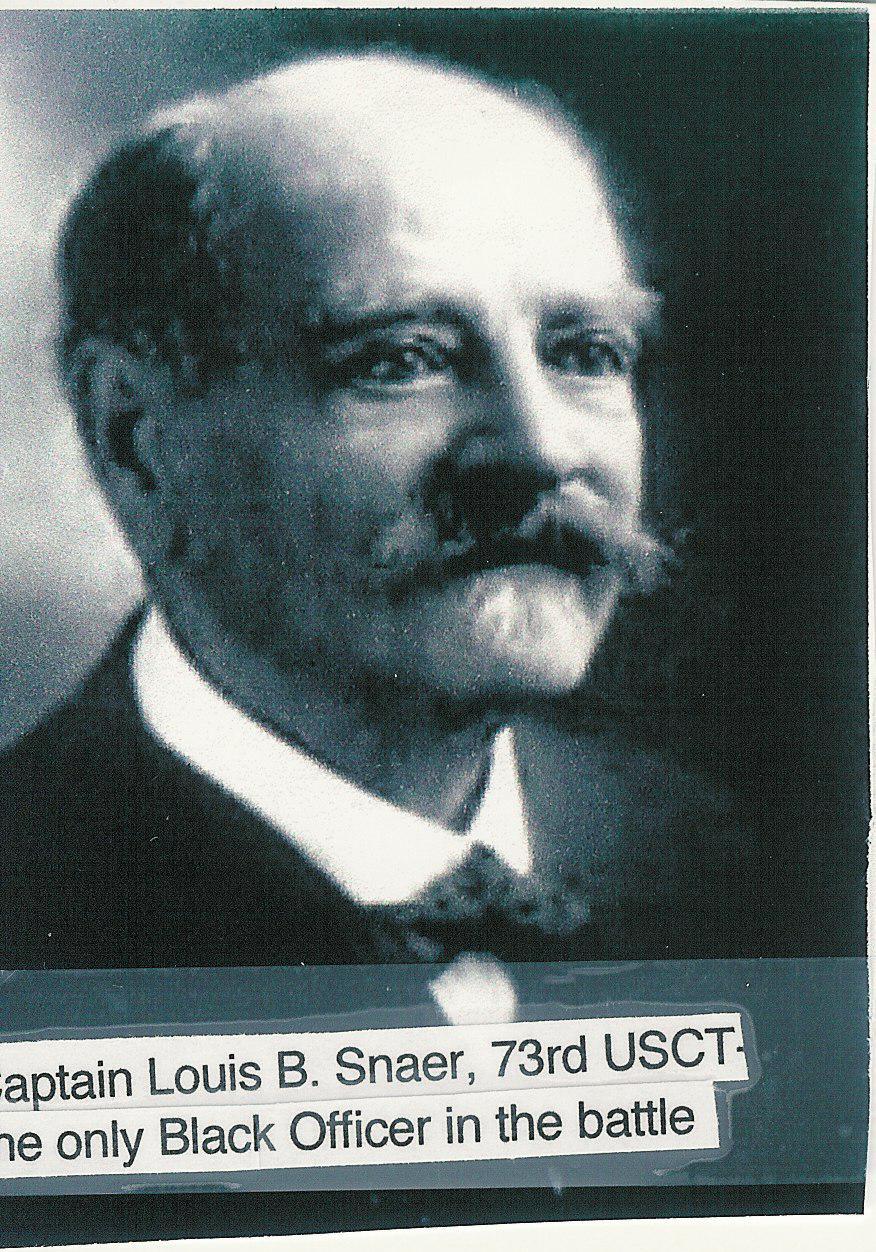 But black soldiers who joined to fight for their freedom would soon find that prejudice against them existed in the North as well. Butler had no intention of using them in combat. The resistance of white soldiers would be too great, and white enlisted men would never take orders from a black officer. Butler turned out to be right. At the battle of Fort Blakeley, only one officer in the 73rd, Captain Louis A. Snaer, was African American. The others had resigned their commissions due to prejudice. The only black soldiers were enlisted men, and even for them – as put by one black soldier – it is an uphill fight.
But by 9 April 1865, as the 73rd got ready to make its final charge at Fort Blakeley, the black man had proved he could fight and die just as bravely as his white counterpart. Abraham Lincoln had put it best when he declared – Why are you white soldiers so reluctant to shed your blood for the black man when he so willingly sheds his blood for you.
It was 5:45 p.m. on 9 April when the 73rd USCT, under the command of rabid abolitionist Brigadier General William Anderson Pile, charged the Confederate defenses at Fort Blakeley. A Confederate officer screamed out – lay low and mow the ground, the damned niggers are coming. Perhaps the officer who screamed did so because he knew what to expect. Troops on both sides of the battle had faced each other before, in the battle for the Tennessee river valley. It's likely that some of the Confederates had been at Fort Pillow in Tennessee, where it was said that troops under Nathan Bedford Forrest had massacred over two hundred black soldiers who were trying to surrender. Shelby Foote always referred to this story as – a tissue of lies. But true or not, there can be little doubt that black soldiers at Blakeley charged with the battle cry – remember Fort Pillow! What happened after they carried the day and planted their flag atop the Confederate works is, like Fort Pillow, still being debated. It's been said that some Confederates knew what was coming and scrambled to get away from the black soldiers and surrender to whites. There was even a report of black soldiers shooting white officers who were trying to stop the murders.
General Pile, the rabid abolitionist, and one who hated southerners, said nothing about atrocities in his report. My men displayed excellent discipline and treated their captives as prisoners of war. To the Seventy Third Colored Infantry belongs the honor of planting their colors on the enemy parapet. Some southerners ran from our troops but they had nothing to fear. Of course, General Pile was not exactly an unbiased observer.
The one inescapable truth about Fort Blakeley is that the battle was over in about thirty minutes. The outmanned and outgunned Confederates had little chance. But reports of southerners running from their attackers is also exaggerated. He was still Johnny Reb, and most Confederates held their ground, firing and reloading until they fell.
The 73rd suffered three killed and twenty-seven wounded in the attack, their last casualties of the war. One of the wounded was the only black officer, Captain Louis B. Snaer, who received a serious shell wound of the foot during the final charge. His white commander's report stated &ndashh; Captain Snaer fell with a serious wound at my feet as I reached the line. He refused to sheathe his sword or to be carried off the field. No braver officer has ever honored any flag.
With the fall of Fort Blakeley, the city of Mobile capitulated, and was occupied by Union troops. The Civil War was finally over.
The 73rd Infantry USCT, which began as the Louisiana Native Guard, was demobilized on 23 September 1865.
The Civil War that nearly tore us apart one hundred and forty years ago is still tearing at our national fabric. Fort Blakeley, in the process of being reconstructed is at the center of a controversy. There are plans to erect a monument to the USCT who fought there. There are those who object because of the supposed atrocities committed by those troops.
Despite the controversy, the rebuilding of Fort Blakeley goes on in the Alabama woods because, after all – it was the last major battle of the Civil War. Or was it? We have another controversy because there are some who insist that the last battle was fought in North Carolina. And of course, there is that skirmish in Texas between Yanks and Rebs in May of '65 – seems that there were some who hadn't gotten the message that the war was finally over. The arguments go on.
Perhaps it will help to think of an incident that happened in the heat of battle at Fort Blakeley. A former slave fighting for the North found his former master, a Southern soldier. They sat down and shared a canteen. For them, at least, this was the final battle.
---
[editorial note: Although the Fort Blakeley battle ended on 9 April, that Confederate department, commanded by LTG Richard Taylor, did not surrender until 4 May 1865. Likewise, the Sherman-Johnston battle at Bentonville ended on 21 March, but the surrender was not accepted until 26 April 1865. The Barrett-Ford battle at Palmito Ranch, which shared some of the infamy of Pillow and Blakeley, ended 13 May, but that Confederate department was not surrendered, by LTG Simon B. Buckner for LTG E. Kirby Smith (who fled to Mexico), until 26 May 1865. After learning of GEN Lee's surrender and meeting in tribal council, the last Confederate command, a cavalry battalion composed of Creek, Seminole, Cherokee, and Osage Indians, was surrendered by BG Stand Watie on 23 June 1865.]
---

by Don Haines
... who is a U.S. Army Cold War veteran, American Legion Post 191 chaplain, a retired Registered Nurse, and freelance writer; whose work has previously appeared in this magazine as well as in World War Two History, and many other publications.


---