The Marine Combined Action Program units operated like reinforced advisory teams, by living in the hamlets where they operated, patrolling the same area regularly, and training the local RF/PF for combined unit operations in their district. By living with the people they were assigned to protect, they developed relationships in the other war of more unconventional activities, like civic action projects and on-the-job training with indigenous peoples. The Marine CAP was originally designated Combined Action Company (CAC) until commanders realized the similarity of the acronym to the Vietnamese word for "shit". Marine CAPs (Combined Action Program platoons) and CUPPs (Combined Unit Pacification Program companies) were organized under four Combined Action Groups (CAG), existing in Vietnam from August 1965 to May 1971. This concept was later revived by the Marine Corps for Mid-East operations.
The colored CAC pocket patch was worn from 1965 to 1968; and was succeeded by the blue-and-silver CAP pocket pin, worn until 1971. Since many veterans did not receive either the pocket pin or the end-of-tour plaque, several commercial outlets reproduced a replica patch ... either copied from the pin or from the plaque's full-color beer-can emblem.
To satisfy the interest of CAP veterans and their families, the directors of the Marine Combined Action Program Veterans' Association approved the minting of a bronze coin showing both the CAC and CAP insignia. This commemorative coin is not technically a challenge coin because it is not serially numbered, but it can be used as such among veterans where the lack of one identifies the person or persons who must pay up. Proceeds from the sale of this commemorative CAC/CAP coin supports Montagnard refugees.
Chào ông and Semper Fi!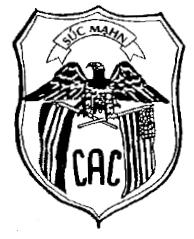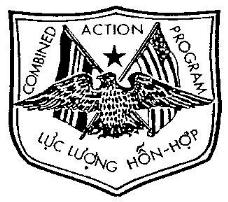 At the behest of fellow veterans who sincerely seek to preserve and commemorate a portion of their military service, this insignia has been produced. The quality of this item is good, but quantities are limited, and will not be reordered. Stock is available on a first come first served basis; and when supplies are exhausted, this descriptive webpage will be removed. This offering is a service to comrades, not a business, and all proceeds support humanitarian projects.
Purchasers of this memorabilia may make their personal checks or money orders payable to the Montagnard Foundation, Cambodia Corps, Operation Rice Lift, or Friends of Vinh Son Orphanage, as they prefer ... all are tax-exempt non-profit organizations. The quoted price is the minimum amount for purchase, but larger sums may be included, or sent directly. All prices are postpaid, and the purchaser's check serves as their receipt for accountability of charitable donations on tax declarations. This insignia is warranted to be as described, and satisfaction is guaranteed. This memorabilia is only available through COMBAT. Send all prepaid orders to:
COMBAT
Attn: Memorabilia
P.O. Box 3
Circleville, WV 26804 USA.