Although military intelligence has been gathered by small surveillance elements throughout military history, raiding by long range units only came to prominence in the frontier of colonial America. Specialized ranger units have existed in the French and Indian Wars, the Revolutionary War, the Civil War, World War Two and since. The doctrine has evolved with the weapons and environment, but the Rules for Rogers' Rangers are still valid today. American practices have been influenced by British models: in the north African deserts, in the Burmese jungles, and especially during the Vietnam war, from the Malaysian bush. Americans, from OSS to SF, learned to form combined units from the indigenous peoples inhabiting the operational area for best results.
The Military Assistance Command in Vietnam (MACV) mandated the long range patrol (LRP) doctrine for conventional units in 1966, but advisory teams had been conducting surveillance as an element in counterinsurgency operations since 1964.
The MACV Recondo School was established on 16 September 1966 in Nha Trang. It had previously existed as a training facility for Project Delta [Det B-52, 5th SFG(Abn)]. The MACV Recondo School consisted of a three week course of instruction in patrolling, reconnaissance, and other infantry skills for jungle operations. This lurp finishing school was only open to Allied soldiers with six-months of service in country, and with assignments to some LRRP-type unit. The final FTX exam was a supervised patrol in enemy territory called You Bet Your Life. The motto of the MACV Recondo School was Smart, Skillful, Tough, Courageous, Confident (SSTCC), and was given with the name Recondo by GEN W.C. Westmoreland. as commanding general of the 101st Airborne Division and as commandant of West Point, GEN Westmoreland setup Recondo training for each institution before authorizing the new Recondo School in Vietnam; each with a downward arrow bearing either 101-numerals or USMA-letters, at which time the term recon-do was originally claimed to be a contraction of RECONnaissance commanDO. This interpretation was later changed in Vietnam to mean recon+doughboy, but most staff and students associated the term with the Japanese do for way, as in judo, aikido, kendo, and bushido. The MACV Recondo School course had an approximate 40% attrition rate. Graduates received a numbered certificate and were authorized to wear an arrowhead patch on their right-side pocket while in country; many unit patch variations of this arrowhead existed. Protocol restricts wear of Recondo pocket patches to the issuing command, although course completion is noted in the servicemember's permanent record. The MACV Recondo School was officially transferred to ARVN administration on 15 April 1971; and it continued to train Vietnamese Rangers [Biet Dong Quan (BDQ)] until 1973.
Several MACV Recondo School graduates talked about forming a veteran's group but the idea seemed to dwindle for a lack of enthusiasm ... perhaps because potential members feel more loyalty to their parent unit, or perhaps because they are already eligible for membership in the U.S. Army Ranger Association or the Viet Namese Rangers. These commemorative bronze coins were minted for those MACV Recondo School veterans who are interested in their heritage.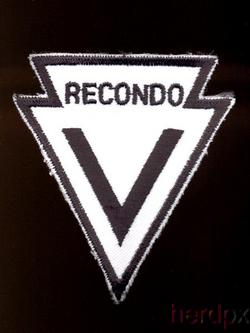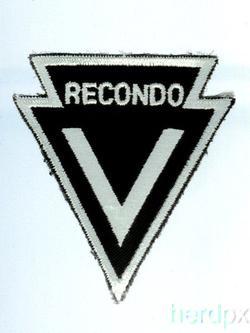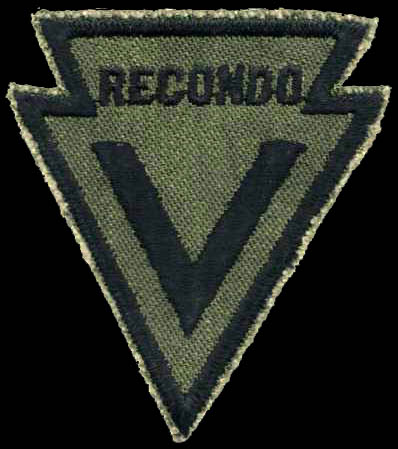 At the behest of fellow veterans who sincerely seek to preserve and commemorate a portion of their military service, this insignia has been produced. The quality of this item is good, but quantities are limited, and will not be reordered. Stock is available on a first come first served basis; and when supplies are exhausted, this descriptive webpage will be removed. This offering is a service to comrades, not a business, and all proceeds support humanitarian projects.
Purchasers of this memorabilia may make their personal checks or money orders payable to the Montagnard Foundation, Cambodia Corps, Operation Rice Lift, or Friends of Vinh Son Orphanage, as they prefer ... all are tax-exempt non-profit organizations. The quoted price is the minimum amount for purchase, but larger sums may be included, or sent directly. All prices are postpaid, and the purchaser's check serves as their receipt for accountability of charitable donations on tax declarations. This insignia is warranted to be as described, and satisfaction is guaranteed. This memorabilia is only available through COMBAT. Send all prepaid orders to:
COMBAT
Attn: Memorabilia
P.O. Box 3
Circleville, WV 26804 USA.